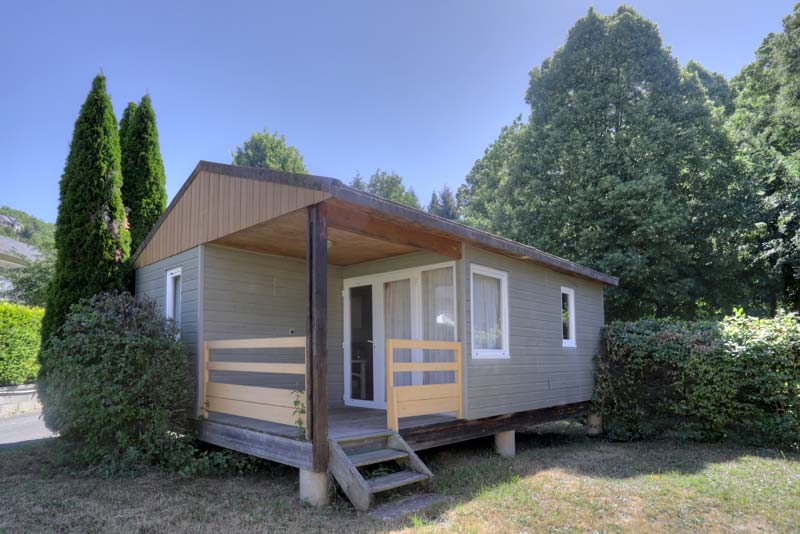 Wooden chalets rental in Lozère
Nestled under century-old trees, the chalet is a must-see rental of the Village Gévaudan Aubrac. Located at the gateway to the Aubrac, in the Gévaudan our chalets have an interesting geographical location.
Discover Aubrac, located a few kilometers from the chalet. All chalets have a terrace and a private garden and can accommodate up to 4 persons.
Chalet rental for 1 to 4 people
Covering an area of ​​30m², the chalets are spaciously furnished so that everyone can find peace
The chalets include:
2 bedrooms: 1 double bed + a bunk bed
1 living room open to the kitchen
1 kitchen
Sanitary with separate toilet
a private garden
These chalets are ideal for families/friends wishing to relax in Lozère. The shaded location provides relatively cool accommodation throughout the season.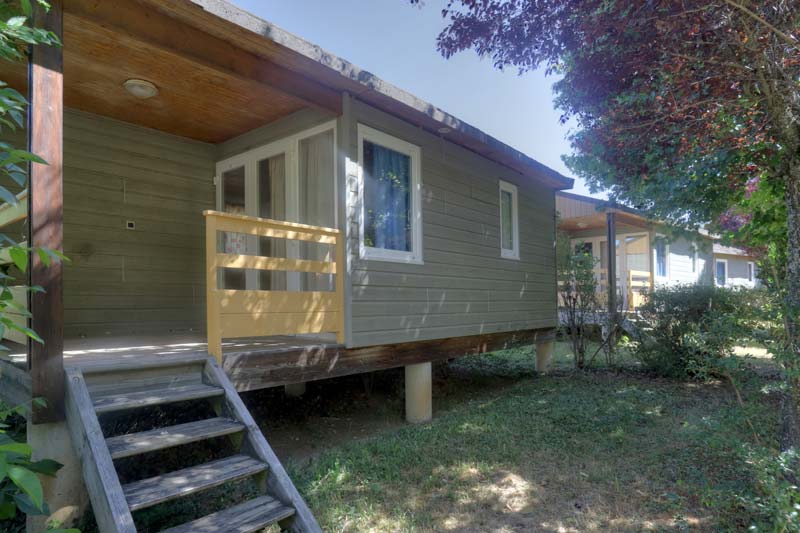 Simplicity and freshness guaranteed
The chalets are arranged on private shaded pitches and reserve a space for those who wish to sleep in tents. Your car will be parked in a reserved parking lot.
A terrace will welcome you for a gourmet breakfast or to share a refreshing aperitif between campers. The entire park is planted with hedges of shrubs, flowering bushes and majestic trees on the banks of the Coulagnet. The proximity of this watercourse makes it possible to have a cool zone close to the chalets and a soothing place.
Campsite services
During your stay at Camping Village Gévaudan Aubrac, you will benefit from the services offered by the campsite and can take advantage of all the activities available on site: swimming pool, tennis, inflatable structures…
Book on-line your location